How we created an all-in-one fitness management software for OneFitStop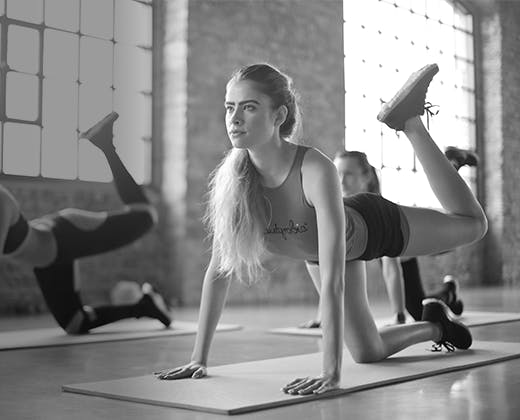 OneFitStop is an all-in-one fitness management software that allows gym owners to rule all aspects of their business and efficiently operate their studio.
Through OneFitStop, owners can access their entire business from anywhere, process payments securely, manage billing processes, manage class scheduling (including virtual classes), monitor revenue, retention, and payroll. The platform also offers a Fitness Tracking tool, which allows professionals to monitor the health of their students more closely. The software is a simple, fast, and intuitive way of automating fitness business operations, increasing revenue, and nurturing client relationships.
Engagement
Overview
When OneFitStop first approached Jungle Devs, they only had an idea: to create a powerful tool for managing fitness businesses. So, back in 2019, the journey started when they needed an experienced team of software engineers and UX designers with data management skills to turn their ideas into reality. The management software Jungle Devs developed was a mobile application first released in 2020.
Fast forward to today, OneFitStop partnered with Jungle Devs again to improve their Desktop and Mobile applications. They were facing bugs, technical deficits, code depreciation, and performance issues that prevented them from scaling their own business the way they wanted. We came aboard with the challenge of rewriting their code, improving applications and UX design, and co-creating new features.
The
solutions
Team
The OneFitStop codebase is shared between Jungle Devs and a team from India, so consistency and clear communication have always been the main goals. We started with a dedicated team that included a project manager, UX designers, and several expert backend and frontend software engineers. A Dedicated Team here at Jungle is a team of specialists that takes charge of managing the entire lifecycle of a project.
As the work progressed, we realized that we needed to be even closer to OneFitStop so that every member working on the projects would feel like part of the team. That's when we started the transition from Dedicated Teams to Extended Teams, allocating our people in OneFitStop.
Our extended teams model proposes that tasks are split between the in-house and Jungle Devs' Talents, both of which will communicate directly and share ownership and responsibility of the process.
Today we work in an international team of 24: With half being Jungle Devs (4 FrontEnd Engineers, 3 BackEnd Engeers and 5 Designers) and the other half client members. The design team remains dedicated while the engineers are part of the extended team on OneFitStop.
Transparency
Openness and transparency were the key ingredients for building accountability and trust between Jungle Devs and OneFitStop. We have weekly meetings and actively communicate through Slack, receiving and offering feedback as issues arise.
We also embrace Agile methodologies in most of our projects and OneFitStop was no different. This approach improved the project's visibility for our client, kept the client's team up to date on our activities, and helped us prioritize tasks within sprints. The project management tools that we use are Jira and Jungle Rocks — our internal tools.
Documentation
To keep consistency in our codebase, we maintain all documentation about setups, development processes, PR guidelines, deployment environments, component library, and state management up to date as the partnership evolves. This ensures that we have access to the history of any changes, whether in code or design, and also ensures that the people joining the team can understand the project clearly.
Quality over quantity and freedom to share new ideas
Despite tight deadlines and a large number of releases, our team managed to deliver excellent results without a loss of quality - the feedback is always very positive! The UX Design team was essential in this, proposing solutions that prioritized the user and the application's usability. Our development engineers were also able to achieve modern and simple solutions to very complex problems.
With the freedom to suggest improvements in code, communication, and the way of doing things, we were able to share some of the Jungle Experience with OneFitStop.
Technologies
React

Storybook

Figma

JavaScript

GraphQL

TypeScript

Node.js

MongoDB
Results
During our time together, we helped the client keep end-users satisfied with their software by fixing issues and developing custom features. We made sure we kept the OneFitStop codebase consistent, and scalable, and by doing that, we improved the software's performance, reliability, and supportability.
OneFitStop and Jungle Devs are continuously working together for performance improvements on the projects, and to create new cohesive features with great UX.
Quality that is being consolidated with the help of Jungle Devs
We continue to work on this product, integrating new features and supporting the application. We plan to add even more value for users with the quality offered through the Jungle Experience. And while we rewrite code for OneFitSop, we ensure that the software continues to perform excellently in whatever language or version.